The 2019 Volvo XC40
November 26 2018, Uptown Volvo Decarie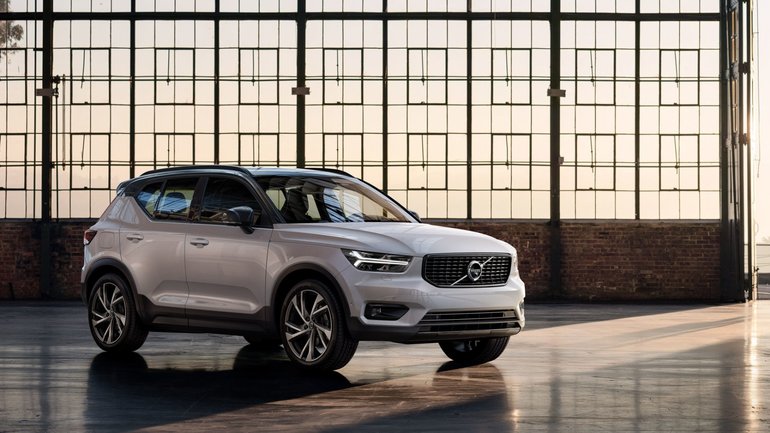 The Volvo XC40 appeared at the beginning of the year and quickly became one of Volvo's most popular models. It is a small sport utility vehicle that serves as a gateway to the Volvo range, but its level of comfort, luxury, and refinement are far from an entry-level vehicle.
Although it is small and affordable, the 2019 Volvo XC40 is a sub-compact SUV that will surprise its owners with advanced security technologies, a powerful and fuel-efficient engine, and impressive versatility.
Discover the new 2019 Volvo XC40 at Uptown Volvo Decarie today. We will be happy to show you everything the model has to offer.
The Most Powerful Engine in the Segment
The 2019 Volvo XC40 is equipped with a single engine, but it is the most powerful engine in its class. With 248 horsepower and 258 lb-ft of torque, this efficient engine has a posted fuel economy rating of fewer than 9.0 litres per 100 kilometres on average.
It also offers a large cabin with a generous cargo area when the seats are up and folded flat.
When it comes to safety, you will not find a luxury SUV in this segment with so many driver assistance technologies. The 2019 Volvo XC40 is available with Adaptive Cruise Control, Lane Departure Warning System, and an Automatic Braking System that detects pedestrians, cars, cyclists, and even large animals.
If any of these hazards are detected, the XC40 can warn the driver and then brake automatically. To learn more about the new 2019 Volvo XC40, contact us today at Uptown Volvo Decarie. Offered in multiple versions and colours, the 2019 XC40 will fully be able to meet your needs.