The 2019 Volvo S60
November 26 2018, Uptown Volvo Decarie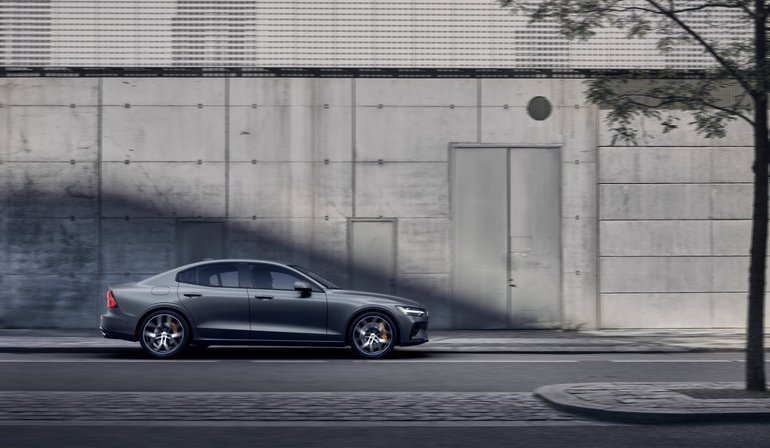 The new 2019 Volvo S60 is one of the most anticipated models of the new year. At Uptown Volvo Decarie, we have all the information you need on the new S60 and we can place your order today.
Entirely redesigned, the new S60 is a luxury sedan that offers more refinement and comfort than the majority of its rivals. It is also equipped with advanced technologies in regard to safety as well as comfort and connectivity. Learn more today.
Two Engines and Several Advanced Technologies for the 2019 Volvo S60
With the 2019 Volvo S60, the buyer can choose between two powerful and efficient engines starting with a 2.0-litre turbo four-cylinder developing 250 horsepower. This engine is both refined and fuel-efficient in addition to being quiet.
If you want to maximize your fuel economy, why not take a look at the T8 Polestar version and its hybrid plug-in engine? Developing over 300 horsepower, this engine is also able to provide a range of about 30 kilometres in 100% electric mode. With the S60 T8 Polestar, you get one of the most economical and powerful cars in its class.
In addition to its two modern engines, the 2019 Volvo S60 is equipped with the latest connectivity technology and the Volvo Sensus Connect system. The latter essentially controls itself like an iPad and gives access to a host of features including Apple CarPlay and Android Auto.
Like any Volvo product, the new S60 offers state-of-the-art safety technologies that warn drivers of potential accidents and prevents them when needed.
Discover everything that the new 2019 Volvo S60 can offer you today at Uptown Volvo Decarie in Montreal.